Adilson Schaefer
Mr. Schaefer is the Managing Director of Premium's Brazilian operation and joined the group in September 2019. His current focus is on aiming to both consolidate the existing customer base and expand the base, in addition to strengthening the presence in the local communities through supporting and developing a strong farmer base.
Mr Schaefer has 30 years leaf tobacco industry experience in Brazil. Prior to joining the Premium Group, Mr. Schaefer held senior positions in the industry.
Grant Campbell
Mr Campbell is the Managing Director of Premium Leaf Zimbabwe (Pvt) Ltd (PLZ). Prior to this appointment, he was the Commercial Director responsible for leaf and sales since PLZ was formed in 2016. Prior to this Mr Campbell held various senior position within the Zimbabwe tobacco industry, primarily being involved in the purchasing and sales of leaf and dealing with all major manufacturing customers.
Mr Campbell has also industry experience in various Asian countries.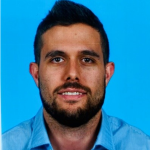 Harry Klonaridis
Mr. Klonaridis is currently the Managing Director of Premium Active Tanzania Limited and has held this position since April 2021.
Prior to this role, Mr. Klonaridis held a multitude of diverse roles within the Premium Tobacco Group from February 2016, primarily focusing on group sustainability and Tanzanian tobacco operations.  r. Klonaridis started his tobacco career with a cigarette manufacturer in 2013.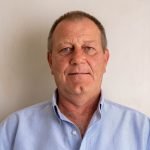 Walter Pohl
Mr. Pohl is the Managing Director of Premium Malawi, a position he has held since 2015. Mr Pohl joined Premium in 2007 and was the Premium Thailand Country Manager and the Premium Asia Sales and Operations Director prior to his current position.
Mr Pohl has over 35 years leaf tobacco industry experience in various positions, including senior management roles and has extensive working expertise in Africa, Asia and in South America.